Like: Tweet
Reservation:
8 AM to 1 AM \ 7days
Call us on:
+79532294202

Chat with us or by SMS on +79532294202

+79532294202

     Wechat:
Weberia
Japanese & European escorts in Tokyo
Dear Gentlemen!
Welcome to Tokyo escorts "Cherry girls" . We are a private club of independent Japanese and an European escorts in Tokyo with high standart of excellense in all that we do. Hope you have a nice day . Thank you for visiting our website.
"Cherry girls " accepts outcall requests for any destination in Tokyo, Narita and Yokohama ( through an advanced booking only ). Please take a look for Cherry girls Tokyo escort club with a nice selection of Japanese escorts and European escort girls . Our Tokyo escorts Premium Private club screens the girls that they want to work for them, so they look out for girls with a sparking personality and looks.
Please contact us via email or phone number with your details location, your preferable time, and a lady of your choice will visit you in time. However look out for ones that seem too good to be true. If every girl looks like a playboy model she probably is that isn't what you will be getting. The best thing about a Quality escort club is ,of course, the girls. Once you have picked one or the club has recommended the one best for you, you don't want to be disappointed. If they say to you she is stunning, friendly that's what you should get. "Cherry girls" models in Tokyo , is one of those agencies where they can pretty much guarantee you a stunning girl and a night to remember.
The operator on the other end of the phone like's to give a professional service, will offer you an escort girl in Tokyo for you and be discreet about it, another sign of a good club and why the web based escorts are better than a parlour is your less likely to be seen coming out of one. Please note , we do not accept anonymous calls. If you would like to book Tokyo escorts please call us without withholding your number or contact us via email, or WhatsApp messanger. We are available to accept your request via Skype as well . Our beautiful ladies will meet you at any location that is convenient to you,such as Hotels, apartment , public or private venues . here is an opinion that escort women offer just sex service. But actually,high-class agencies at present time provide ladies that aren,t just pretty,but smart and well-educated . Of course, we also understand and value the importance of discretion and confidentiality, and assure you total guaranty of privacy and confidentiality of all your personal detail information 100% never to be released to any third party and that all personal data and information will be treated with utmost respect and privacy. Dear gentlemen please don,t forget to place your review if you used our escort service in Tokyo earlier. Check out recently updated profiles of Tokyo escort girls and simply contact to set up a date via an operator .
News:
TOKYO LOVE HOTELS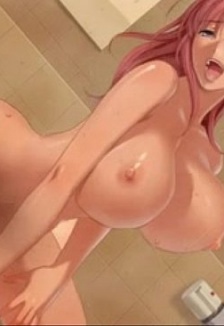 Lo ve Hotel Tokyo ...
See more news