Like: Tweet
Reservation:
8 AM to 1 AM \ 7days
Call us on:
(+81)9022586648

Chat with us or by SMS on +819022586648
(+81)9022586648
     Wechat:
Weberia
Leggy Mishel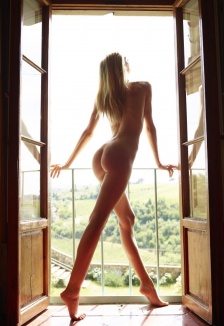 | | |
| --- | --- |
| Name: | Michel |
| Age: | 27 |
| Height: | 172 cm |
| Weight: | 53 kg |
| Eye color: | Green |
| Hair color: | Blonde |
| Ethnicity: | Mix Romanian/ Israel |
| Country: | Japan |
| City: | Tokyo |
| Services: | Full sensual service |
Contact : call +819022586648
Chat with us or by SMS on +819022586648
Or email: home@japan-escort.com
Email is checked every 15 mins
Advanced booking is recommended and appreciated.
 Hello Guys,
My name is Michel.
I am  an international mix  of cultures, Middle East and European .
I am a sophisticated yet fun loving free spirit who appreciates being treated like a lady. I love people and listening to them and their experiences to make our time together more personal and intimate. Trying new things is always exciting for me, especially in the bedroom. I prefer quality over quantity and believe the best things come in small packages, so despite my petite physique I always surprise and exceed expectations. Combined with some eastern mysticsm you will never be disappointed and will be more than satisfied with our time together.
I am not a clock watcher.
Language: Hebrew, English, Italian.
I like..
I see life from a unique perspective: a time to never get bored, try new things and go through memorable experiences. I like to laugh and be happy. I find confidence and intelligence very attractive features in a man.
My strengths..
I am very social, I appreciate how different and unique everyone is. I am genuinely caring and tend to easily connect with people.
I really enjoy what I do and love to meet new friends, as well as reacquaint with old ones.
Thank you for taking the time to review my ad,can not wait to meet you very soon.
Love,
Michel
Michel's gallery
Michel's rates
| | |
| --- | --- |
| 1 Hour | 35.000 JPY |
| Booking in advance (minimum 24 hrs.)  | 30.000 JPY |
| 90 min. | 55.000 JPY |
| 2 Hours | 65.000 JPY |
| 3 Hours | 95.000 JPY |
| All Night ( 7 hours)  | 155.000 JPY |
 If you want to book a duo, we simply add together each girl's individual fee.
 Bookings with couples will attract an additional cost of 20.000 yen per hour.
 Rate includes a taxi cab cost around Tokyo area ,  Shinjuku area + 3.000 jpy
Michel's Reviewes
Michel have not reviewes yet. Want to be first?
News:
Natasha - Russian escort model in Tokyo
Hi, My name is Natasha . I'm a companion in Tokyo ; I look like a model, socialize like a...
Duo escorts in Japan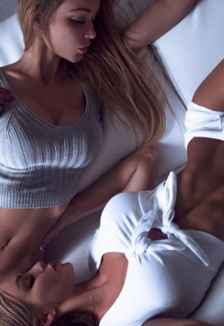 They say two heads are better than one, but here at Cherry Girls Tokyo escorts we say two bodies...
See more news