Best Duo Tokyo escort ladies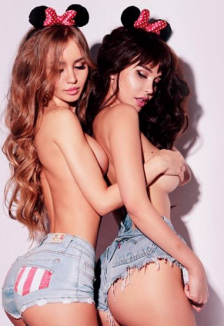 | | |
| --- | --- |
| Name: | Duo escorts |
| Age: | 26 |
| Height: | 170 |
| Weight: | 55 |
| Hair color: | Blonde |
| Ethnicity: | Eastern Europe |
| Country: | Japan |
| City: | Tokyo |
| Services: | Best Duo escort ladies |
1 hour 70.000 JPY
They say two heads are better than one, but here at Cherry Girls Tokyo escorts we say two bodies are better than one too. That sounds a little confusing we know, but try to keep up. What we're offering you here on this page is of course the dual escort experience: something everyone should try out at least once in their life if they want to say they've truly lived. The following girls are happy to meet up with each other and join you for a booking at your convenience . Obviously some will work better with certain girls,but we'll be able to advise you clearly when you make a booking and help you make a choice if you need it . We aim to make your duo escort experience an enjoyable one .
Duo escorts's gallery
Duo escorts's rates
Duo escorts's Reviewes
Duo escorts have not reviewes yet. Want to be first?